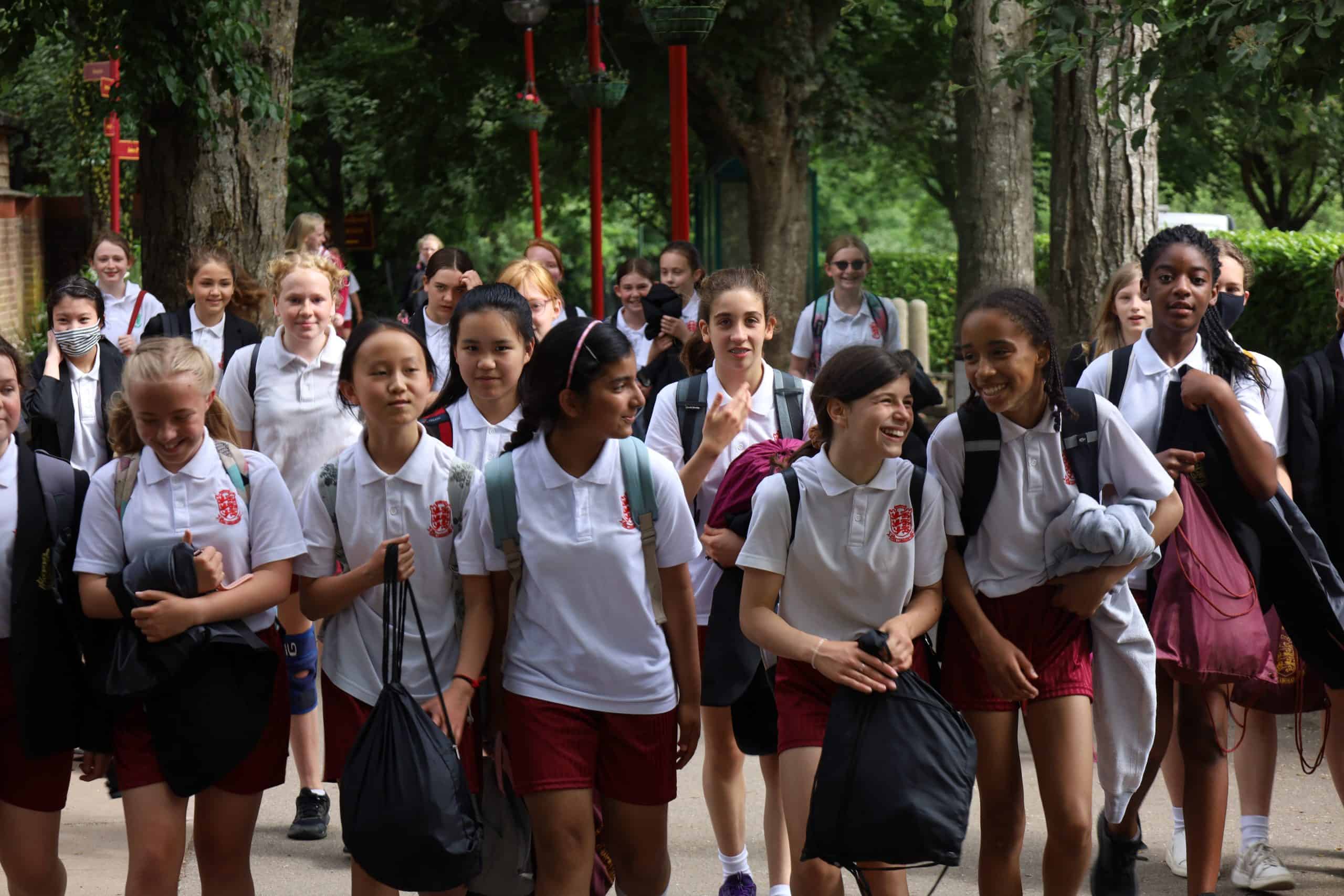 Key Stage 2 Transition
We know that the transition from KS2 into Secondary School can be a daunting prospect, both for pupils and parents. Please be reassured that every year, hundreds of children successfully take the big step to Year 7 and our experience at Kings' shows us that early anxieties quickly disappear.
Transition is a part of life we each deal with in our own way and at Kings' we understand that communication is vital to make this easier for both parents and pupils. It is important parents can be involved in the transition process alongside their children, so we aim to make this a positive experience for everyone.
Our aims and outcomes for our transition programme are to:
Prepare you for change
Help build confidence
Compliment pupil's learning, social, and intellectual development
Provide new working experiences and environments
Work together as a team
Kings' is a friendly and welcoming place. We have a large team of staff and pupils working to support our newest families from before the first day, throughout your school journey. Running alongside visits by our Headteacher, Dr Adams, and the Head of Year 7, our transition programme gives parents the opportunity to meet some of the key staff within the Pastoral Team who will be supporting the children throughout their transition from primary to secondary school.  There will also be a range of activities offered to the children during the summer holidays.
In Person Support
There are several ways we offer support to the families of pupils before you transition from Year 6.
School tours
Year 6 Induction Day
Year 6 Summer School
Parent coffee events
New Year 6 Parent Information Evening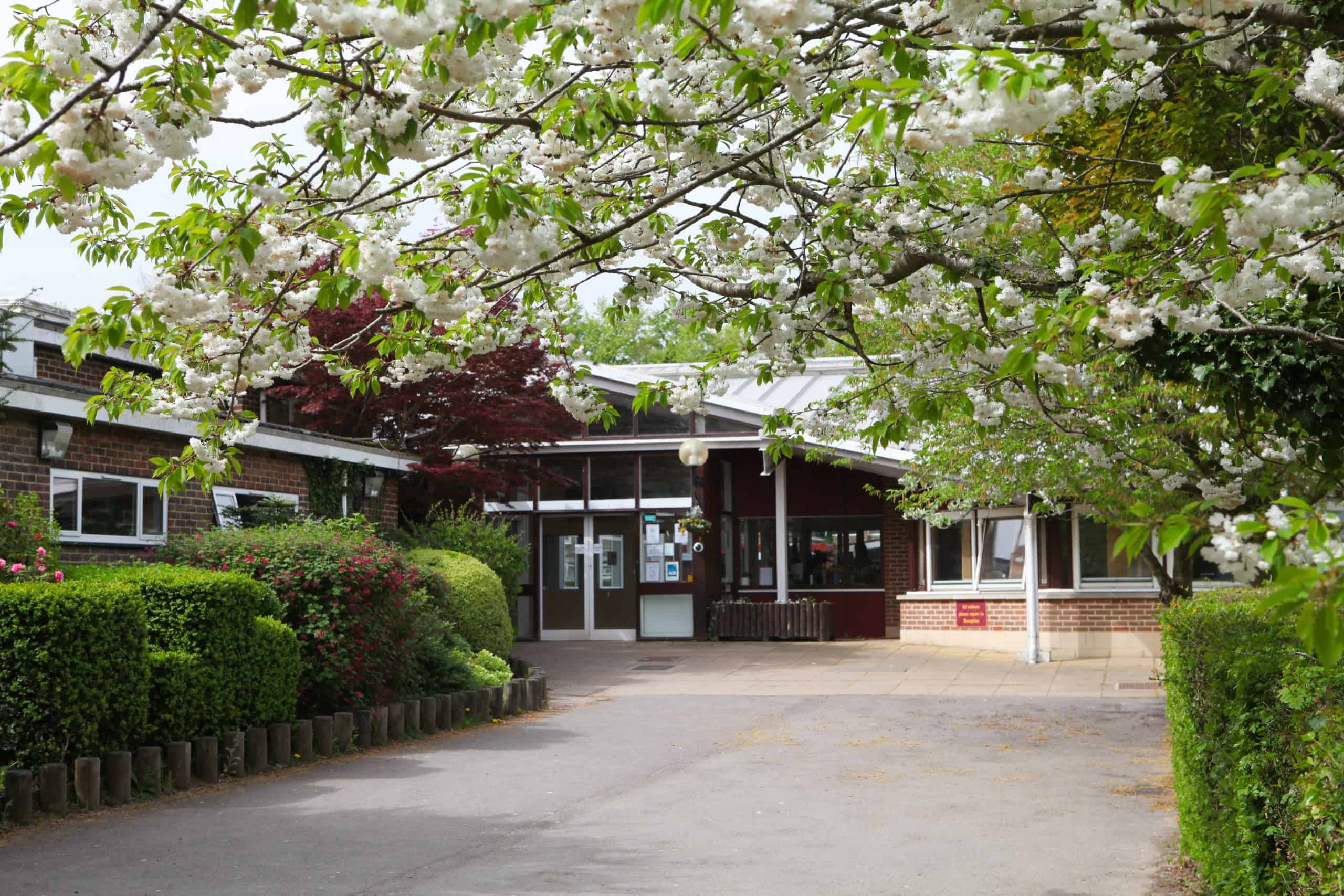 Dates for your Diary
Year 6 Induction Days: June/July 2024 8.45am – 3pm

 

Year 6 Parents Information Evening: 3rd

July 2024

 

Year 6 Transition Summer School: Wednesday 24th/Thursday 25th July, Thursday 29th/Friday 30th August 2024

First day of term:

 3rd September 2024
For more information contact Mrs. Jenkins, Transition Co-ordinator on 01962 861161 or via email to Transition1@kings-winchester.hants.sch.uk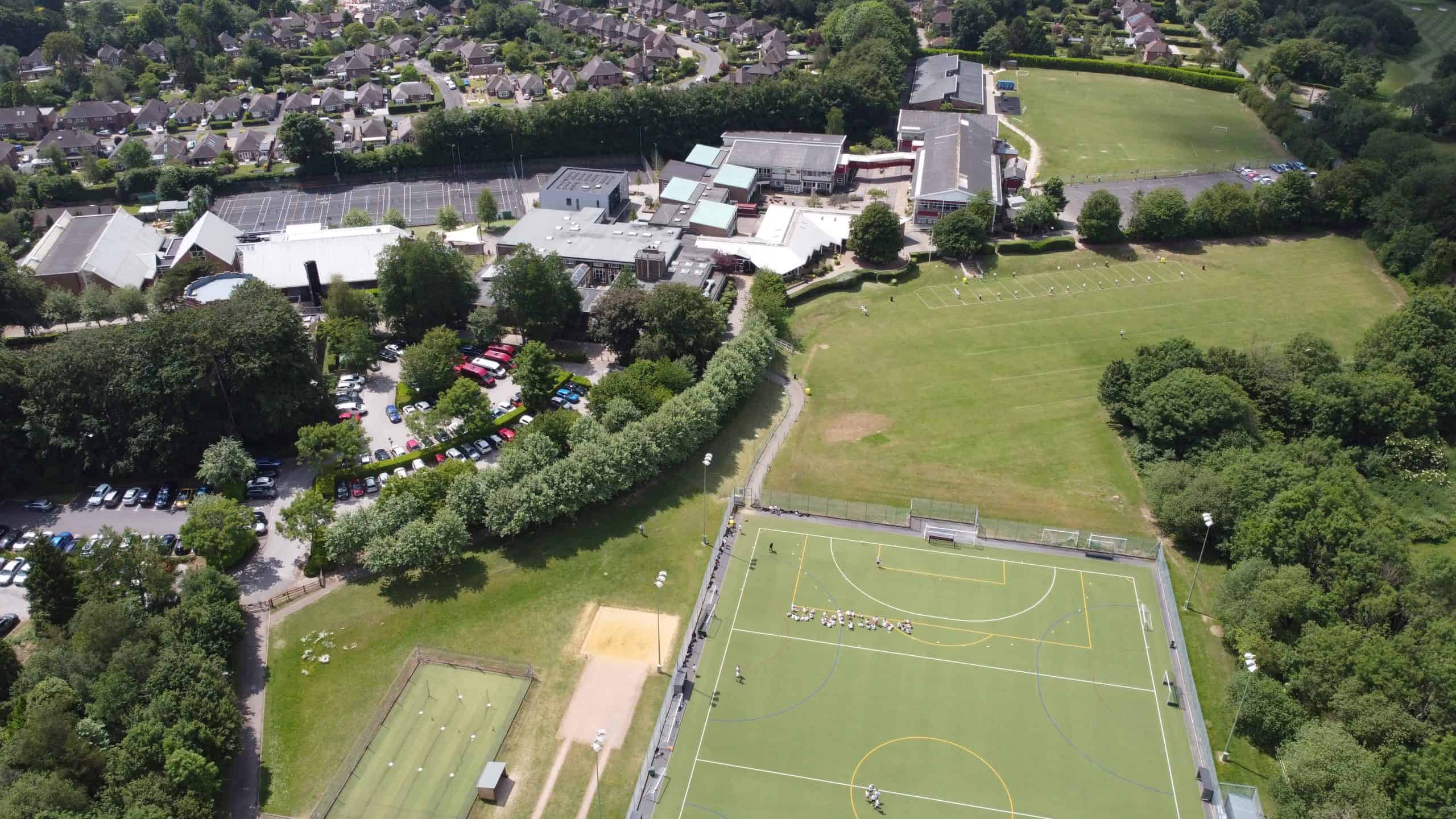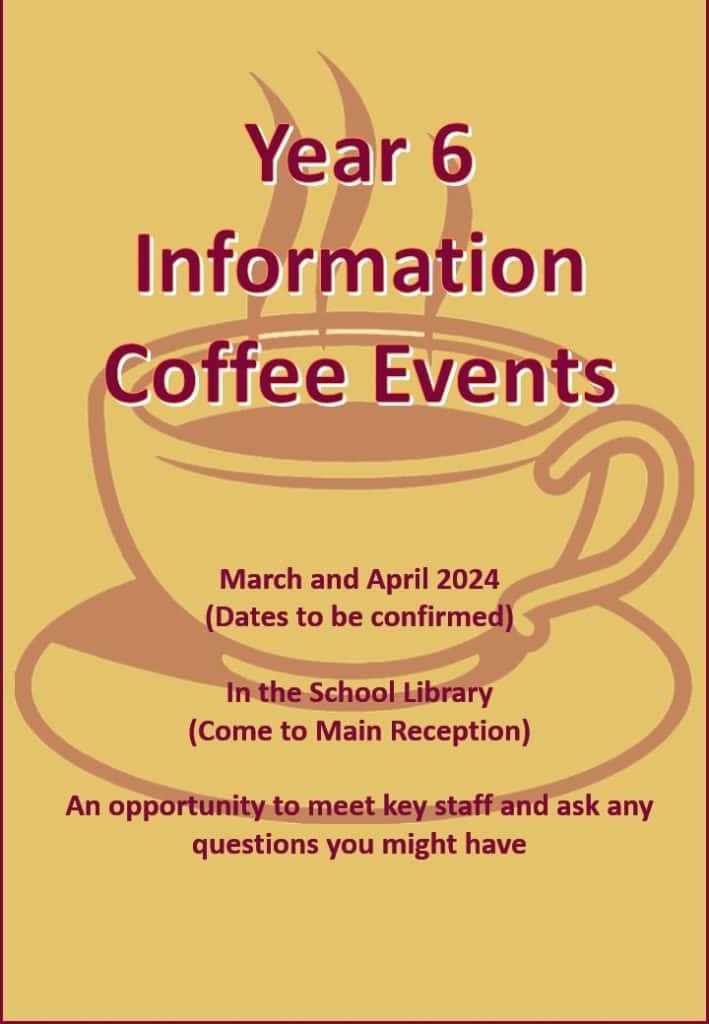 Transition coffee mornings
To book your place onto the Transition Coffee Morning, please click here. Bookings will not open until after 1st March.
highlights from summer school 2023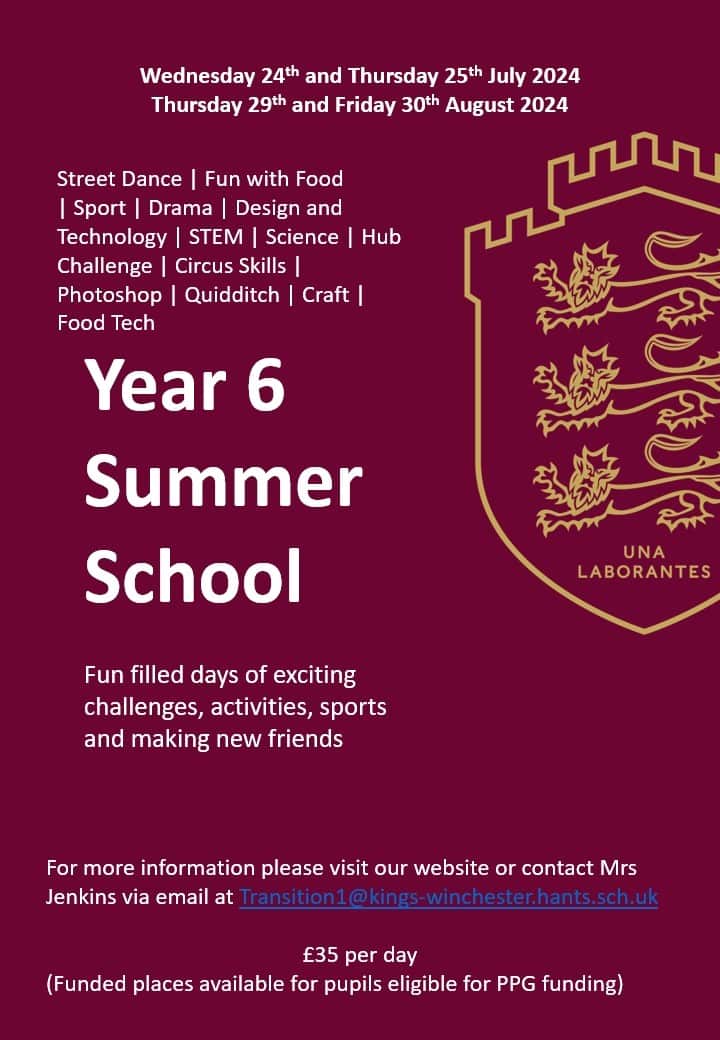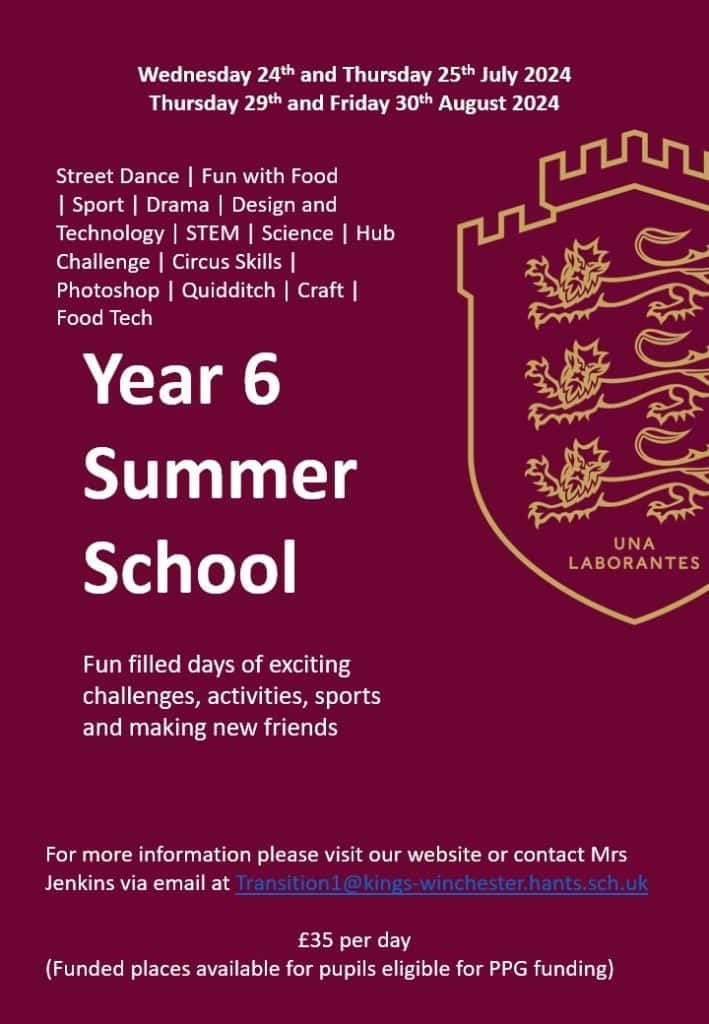 Summer School 2024
Please note that applications for places for Summer 2024 will open after 1st March 2024. Please contact Mrs Jenkins on transition1@kings-winchester.hants.sch.uk if you have any queries relating to Summer School.
Year 6 Transition Booklet
In the Transition Booklet we walk through the detail of all these events – including dates and how to register –  as well as introducing the team, detailing our expectations, and helping you get ready for your first term at Kings' School. 
Link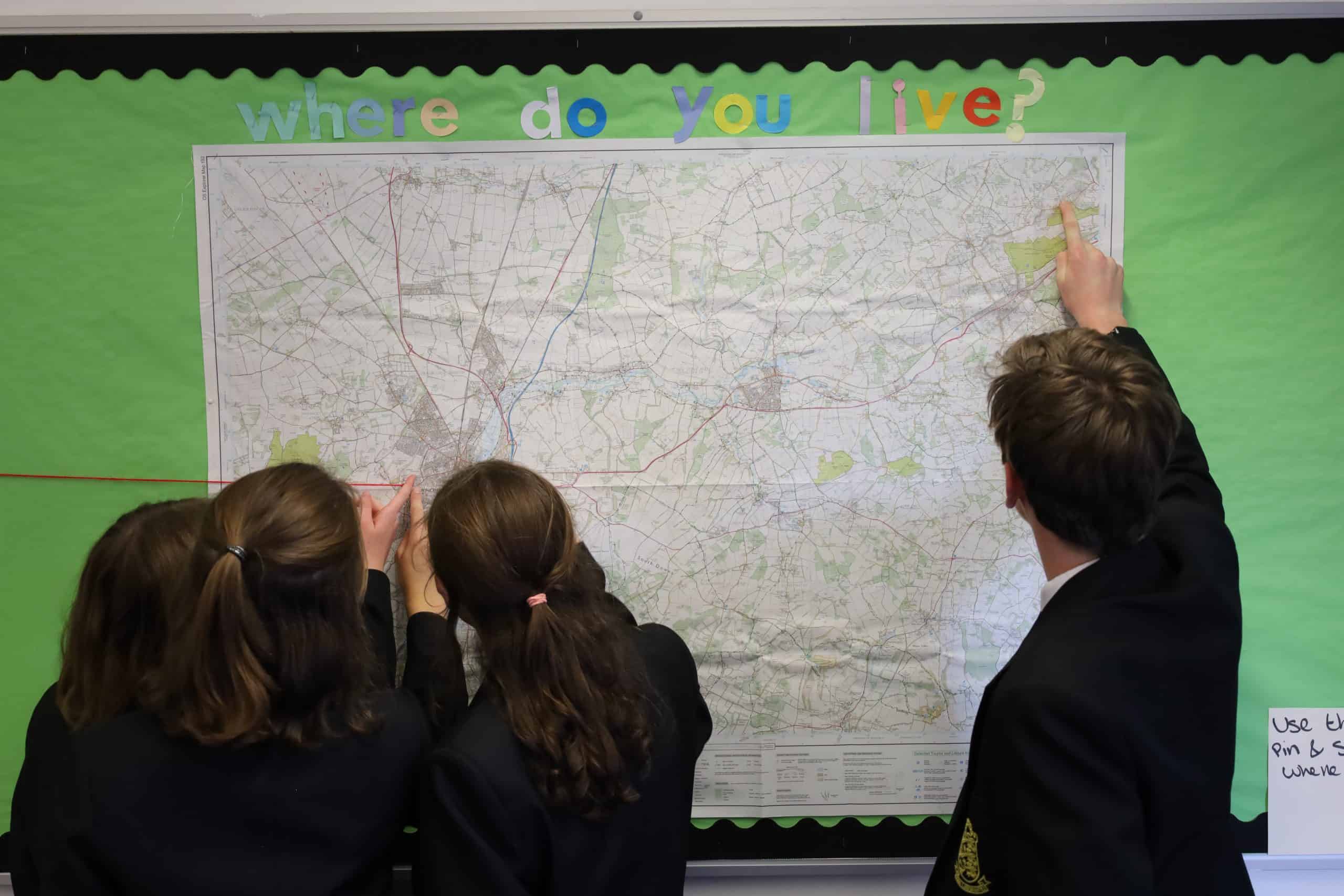 Kings' YouTube Channel
Our YouTube Channel includes a number of videos with information about the different departments at Kings', as well as general information regarding the transition to Year 7 in September, and a chance to meet key members of the team.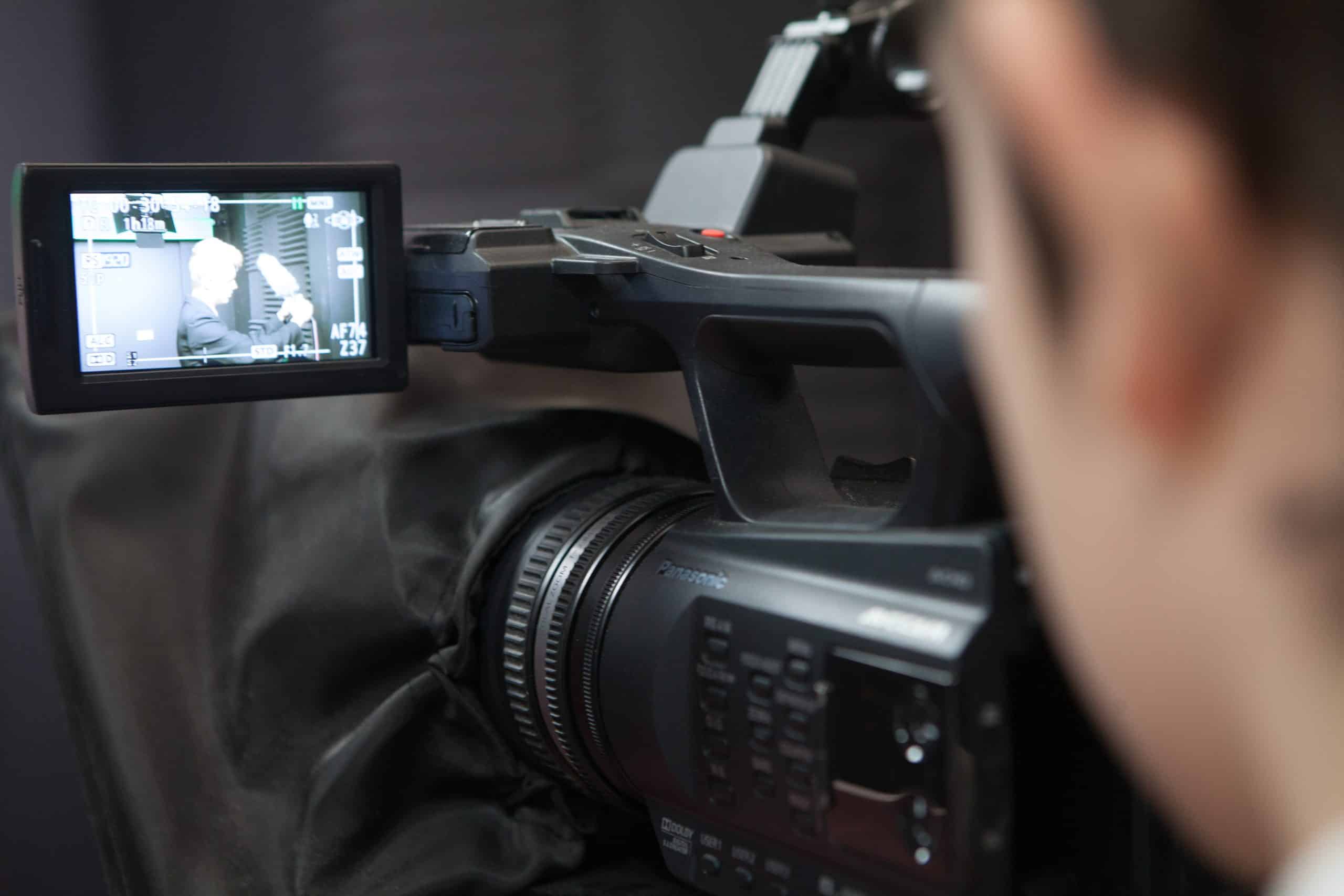 Year 6 Transition Booklet
Year 6 Transition Booklet
Link
Data Collection Form
Link
Locker Hire – Link to the shop to purchase
Locker Hire from the school shop
Link
Hewitts Uniform Shop
Link
Uniform pop-up event booking
Registration form for HMS Peripatetic Instrumental & Vocal Tuition
Musical Instrument Lesson Request
Register an interest for the Year 7 Learn an Instrument "taster" session
Year 7 Music taster sessions – form to register interest in trialling an instrument in Year 7 (Closes September)
English Education at Kings'
English Education at Kings'
Link
Maths Education at Kings'
Maths Education at Kings'
Link
Science Education at Kings'
Science Education at Kings'
Link
Computing Education at Kings'
Computing Education at Kings'
Link