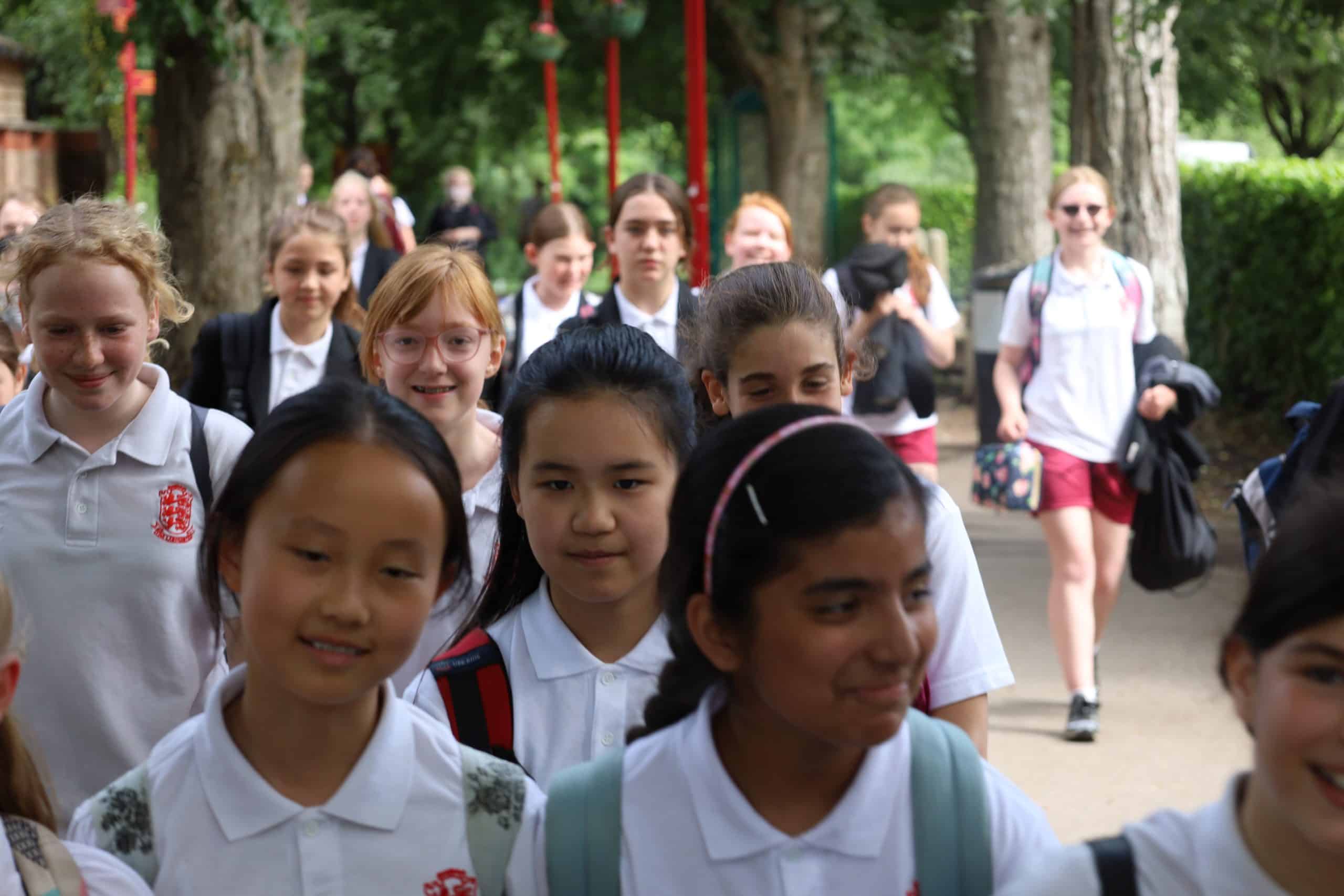 years 7 to 9
The Curriculum
At Kings' School, our curriculum is at the heart of our mission to achieve inspiring futures, exceptional character and academic success.
At its simplest, a curriculum is the content taught to pupils in lessons. Our curriculum, however, extends well beyond lessons and, indeed, our extensive co-curricular programme. It seen in interactions throughout the Kings' community, in our daily desire to inspire our pupils to become the very best people they can be.
We want our curriculum to be ambitious and challenging for all so that pupils of all backgrounds learn the best knowledge that we have in each subject area. In taking our pupils beyond their lived experiences, our curriculum aims to push pupils to inspiring futures, and to address social disadvantage.
In constructing our knowledge-rich curriculum, we select and sequence the material to be taught with great care and purpose. Key Stage 3 is broad, balanced and challenging, ensuring a strong academic grounding for all before pupils select from a range of challenging option subjects for Years 10 and 11, studied alongside a core of subjects to GCSE level.
In short, our curriculum is focused, coherent and learned.
Focused – it teaches pupils what they need to know to understand and improve the world.
Coherent – it has a clear, carefully planned narrative within and across units.
Learned – our pupils learn more and remember more over time. This is due to core concepts being taught explicitly, deliberate practice that uses this knowledge, and assessment and feedback that leads to pupils 'knowing what they know' and what they need to focus on in order to make improvements.
We are proud of our ever-developing curriculum at Kings' School. It contributes significantly to the fact that so many of our pupils go on to study challenging courses at 6th form college and attend universities across the country and beyond. Whatever a pupil's dreams are beyond Kings' School, when they leave us, we want our curriculum to have ensured that they have the knowledge they need to be prepared for, and inspired by, their future.
Key Stage 3 learners follow inspiring programmes of study in:
English
Maths
Science (Biology, Chemistry, Physics)
Foreign Languages (French, German, Italian, Latin, Spanish)
Humanities (Geography, History, Religious Studies)
Computing
Citizenship/ PSHEE
Expressive Arts (Art, Drama, Music)
Physical Education 
Technology (Design Technology, Food and Nutrition).
Further detail about what is studied in each subject can be found below.