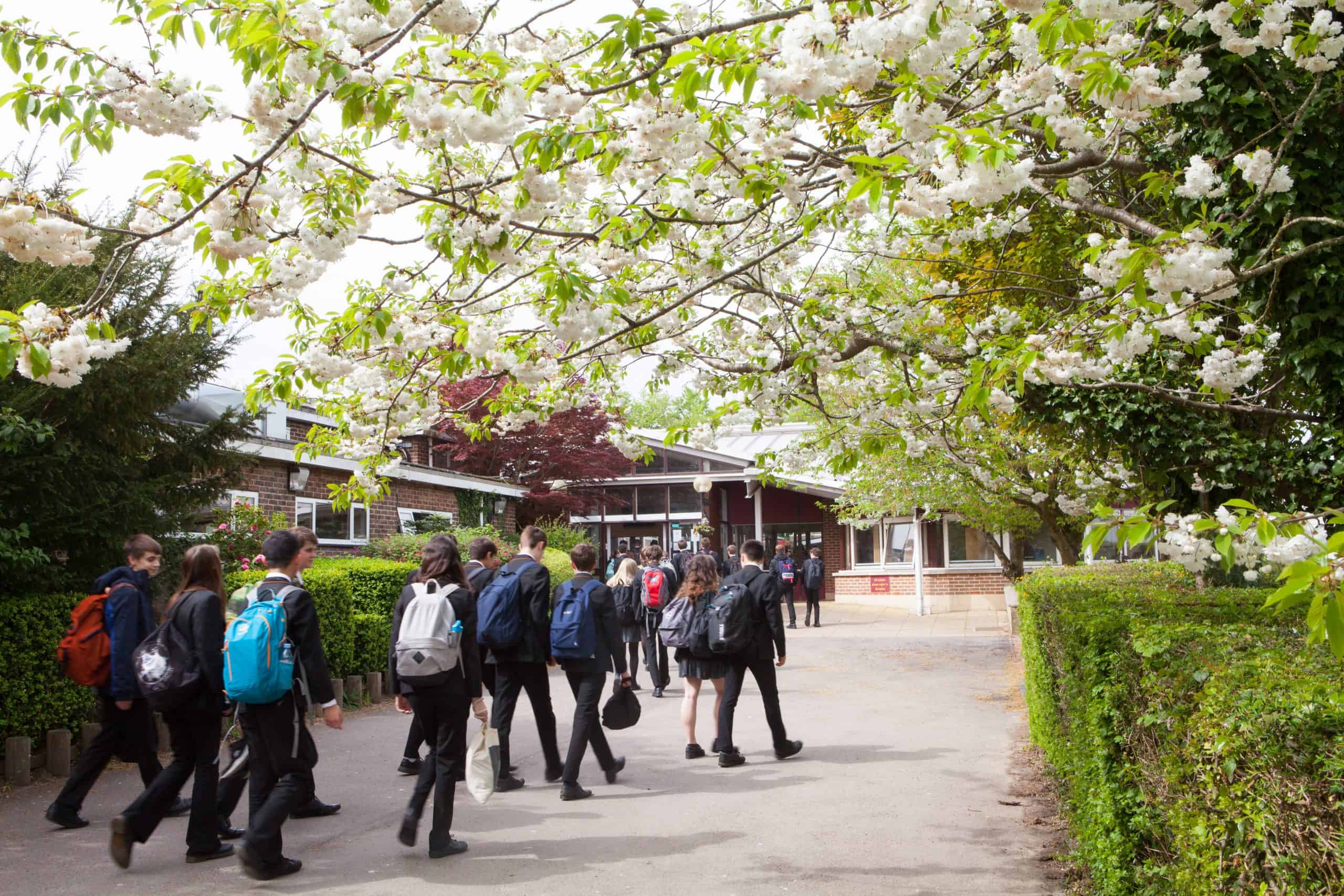 Handbook & Notebook
For all pupils, having the school values, rules and other useful resources close at hand helps every individual navigate each school day with greater ease.
The Kings' Handbook contains these essential resources for all pupils.
The Kings' Notebook is a handy way to keep track of classes, assignments, and grades and is used to keep track of work across the school year.
School Rules
The highest standards of personal behaviour are expected from pupils both in school, on the way to and from school and in other school activities.
Unless permission has been given, pupils must not leave the school premises during the school day.
When moving around the school, pupils should walk quietly, keeping to the one-way system. Running is only permitted on the fields and play courts.
In fine weather, pupils should remain outside before 8.45 am and at lunchtimes, unless they are in a designated eating area or making their way to see a member of staff.
Valuable items should not be brought into school unless they are absolutely essential; any such items remain the responsibility of the pupil and should be kept out of sight.
Mobile phones should be kept switched off and must be out of sight from the point that pupils enter school site in the morning until 3.15 pm, unless they are being used with staff permission.
Pupils are not allowed to listen to music using their own headphones at any time whilst on school site.
Motorbikes, mopeds, scooters and skateboards must not be brought into school.
Food should be consumed in the designated eating areas only or outside the buildings. Food should only be eaten in the classrooms during 'wet break'.
Pupils must not bring alcohol, recreational drugs, solvents, energy drinks or large bottles of fizzy drinks into school.
Prescribed medicines (other than inhalers and epi-pens) must be handed in for safe-keeping. Other medicines must only be brought into school with parental permission; pupils must never give medicines to other pupils.
Smoking and "vaping" are not permitted in school or on the way to and from school. The possession of cigarettes/e-cigarettes, matches and lighters is not allowed at any point whilst in school uniform.
Chewing gum is banned and should not be brought into school.
Dangerous items such as knives, laser pens etc. must not be brought into school.
All types of aggressive behaviour, whether verbal or physical, are not allowed.
Pupils must not go into the following areas, which are out of bounds:

The school fields, during winter
Behind the Bradbury Wing
The 'dip'
Parking areas

Outdoor garments should not be worn during lessons.
Pupils are not allowed to eat sweets/food during lessons.
Pupils should ensure that litter is placed in bins and recycled where possible.